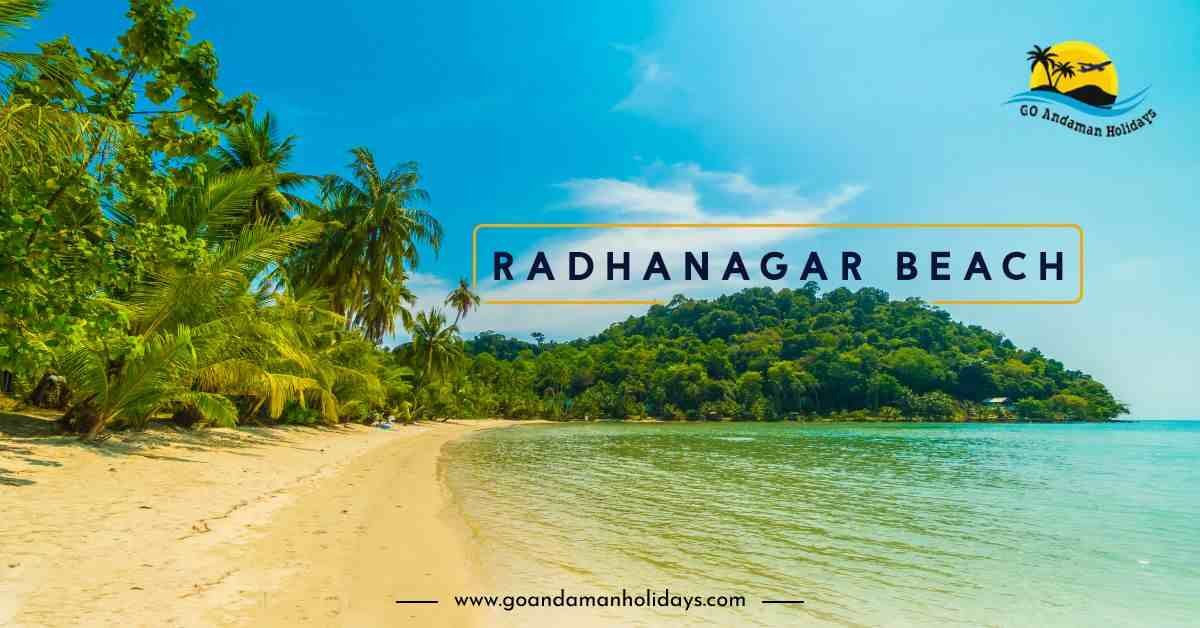 Esta Global

17-05-2023

0 Comments
Things to Do at Radhanagar Beach
Located on Havelock Island in the Andaman and Nicobar Islands of India, Radhanagar Beach is an apple to the tourists' eyes. It is famous for its turquoise blue water, picturesque sunsets, and beautiful tidal waves. It is also popular for its pristine white dunes. In short, this place is the main reason why people come into contact with a travel agency.
Radhanagar Beach has been ranked among the most astonishing beaches in the Asian continent. It has been attracting backpackers from all around the world other than India. In this blog, we'll explore different activities and adventures that you can try at this wonderful travel destination.
Things to Do at Radhanagar Beach
1. Relaxing and Sunbathing
If you're a tired soul and looking up to avail yourself of a relaxing holiday away from your mundane routine, Radhanagar Beach is the best fit for you. There are leafy palm trees that provide calming shade. There's also a facility for renting beach umbrellas and chairs to tourists. All these make this place perfect for an afternoon nap and picnic.
2. Swimming and Snorkeling
Radhanagar Beach has deep ocean-blue waters, making it perfect to try swimming and snorkeling. One can witness beautiful marine life underwater, including the great coral reefs, colorful fishes, sea turtles, and even dolphins!
You can rent snorkeling tools from local vendors or join a tour to explore the underwater world of this vast beach.
3. Scuba Diving
Up for something more thrilling? Try scuba diving! Radhanagar Beach is home to some of the best underwater diving spots in the world. You can enjoy watching underwater caves, seaweeds, shipwrecks, and other water plants.
Diving in the sea will make your body feel lighter and your soul calmer, and you would want to take one more dig! If feasible for you, you may avail diving certification from scuba diving schools and instructors on the Island itself.
They'll explain to you the different techniques and tactics required to dive deeper into the ocean. If you are nervous about your first dig into Radhanagar Beach, just go for these institutions!
4. Kayaking and Paddleboarding
Looking for more fun ways to explore Radhanagar Beach? Try Kayaking and Paddleboarding activities. Learn more about it from a travel agency. Arrange kayaks and paddleboards from local shopkeepers and explore the vast Island.
Some popular attractions include the Mangrove Forests and hidden coves around Radhanagar Beach. You can also hire a multilingual guide to help you explore the coastline and let you see what others fail to see.
5. Trekking and Nature Walks
Radhanagar Beach is much more than water, sun, and sand. It is surrounded by lush green forests and natural scenic beauty. If you're an empathetic person looking to escape to nature, you must be fed up with the crowded city!
Radhanagar Beach can help you cleanse your aura and energy with its hiking trails and nature walks. Enjoy the breathtaking views of the surrounding valleys and hills. There's vast wildlife too, including exotic birds and monkeys.
The most famous trekking trail is the one leading to Elephant Beach, another popular tourist destination on Havelock Island.
6. Watching Sunset
Couples on a honeymoon love watching a solid romantic sunset. However, a busy schedule doesn't allow it often! If you and your partner are one of those newly-wedded pairs, Radhanagar Beach has something in store for you!
The sunsets at Radhanagar Beach are nothing less than spectacular. You won't get an amazing view anywhere else. As the sun gets over the horizon, the sky turns into an astonishing blend of pink, purple, and orange.
All these make these Islands perfect for an evening walk or a family stroll too. You can also hire a sunset cruise and enjoy a marvelous sea breeze while watching the sunset in the west.
7. Fishing
It is a common activity at Radhanagar Beach. Tourists either take a boat out into the sea or go fishing on the beach itself. There are many guides and charters available on the Island. They're super affordable to hire and have years of experience with visitors.
Hiring them would ensure that you catch good quality fish even if you've never tried this activity before. It'll also let you taste the local cuisine. You can either cook your catches on the sea itself or bring them to your hotel where chefs can prepare wonderful seafood out of it.
8. Frisbee and Beach Volleyball
So you're a lover of outdoor games? Very well! Try frisbee and volleyball on Radhanagar Beach. Of course, you can rent the equipment from local vendors and play with your friends, family, or better half. The Island is wide and spacious. There's ample space to indulge in fun activities.
9. Camping
Looking for quiet and intimate nightlife? Camping on Radhanagar Beach will suit you. Set up camp on the beach and gaze at beautiful stars at night with your significant other half or friends. You can even cook in a barbeque set-up to satisfy your taste buds.
It becomes easier and more fun to listen to the sea waves and feel the oceanic breezes at night. Rent a tent from the vendors or join tour guides to avail yourself of this wonderful experience.
10. Spa Treatments
After exploring the beach the whole day, you must have gotten tired. What's better than undergoing a luxurious spa treatment to relax your mind and body? Radhanagar Beach has several spa and wellness centers offering a range of services.
Some popular ones are head and body massages, facials, manicures, pedicures, and hair treatments. You can also avail yourself of appealing nail art services at luxurious and affordable beauty parlors.
Pamper yourself and rejuvenate your soul with these astounding sauna and plunge bath techniques. These will remove all your fatigue and make you ready for the next day's fun.
Conclusion
In this article, we talked you through a list of Things to Do at Radhanagar Beach. Go Andaman Holidays, a travel agency in Kolkata can help you take a tour at the most inexpensive rates. We have several packages, for families and couples and you can witness our client reviews at our official website https://www.goandamanholidays.com/.